Band Bio
Rockin central jersey for over 18 years, Seven Stone has blended classic party time rock n roll, with roots based jam rock, and a little cool RnB on the side!  The band members are all veterens of the NJ club circut and love playing for audiences big and small!  A tight rhythm section, 2 lead guitars and a bluesy vocal style that will bring you back to your favorite places and time, a time when music was real, organic and live!  Come on out and make sure to catch Seven Stone playing in your area soon!
                                                              Peter Alvarez
                                                              Vocals, Guitars
                                                              Birthday:  November 6
                                                              Musical Influences: Clapton, Allman Bros, The Outlaws 
                                                              Previous Bands: The Liberty Band, Longshot
                                                              Favorite Gear: PRS SE and Sterling Cutlass guitars, Fender Deluxe Reverb TM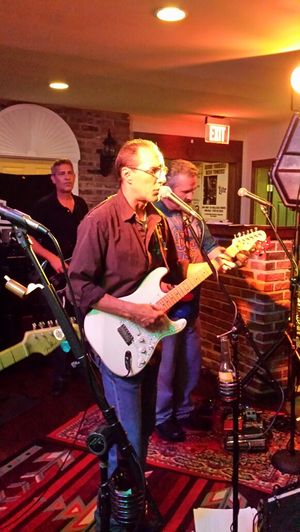 Lenny Konick
                                                        Guitar, Vocals

                                                        Birthday: January 23
                                                        Musical Influences: Steely Dan, Lynyrd Skynyrd, Outlaws, Steve Morse
                                                        Previous Bands: White Water, One Size Fits All
                                                        Favorite Gear:  Univox Eagle Strats, Epi 339 n Les Paul, Boss n Tech 21 Amp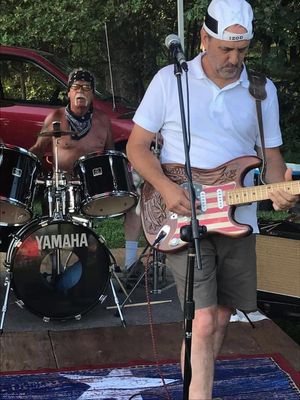 Jerry Konick
                                                       Bass Guitar, Vocals

                                                        Birthday: November 13
                                                        Musical Influences:The Outlaws, Led Zepplin, Marshall Tucker
                                                        Previous Bands: Whitewater, Travelin Jones, Tandem,
                                                        Favorite Gear: 2001 Fender Precision Bass with SWR Amplification,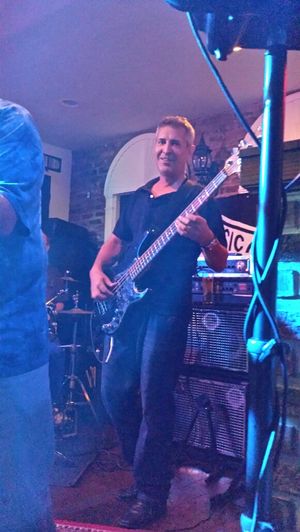 Corky Gambetta 
                                                                 Drums/Percussion, Vocals
               
                                                                 Birthday:   August 20
                                                                 Musical Influences:   Beatles, Led Zep, The Doors
                                                                 Previous Bands:  Konvix, Rands Children, Sun Dog
                                                                 Favorite Gear:  Pacific DW drums,  Zildjian Sabinan symbols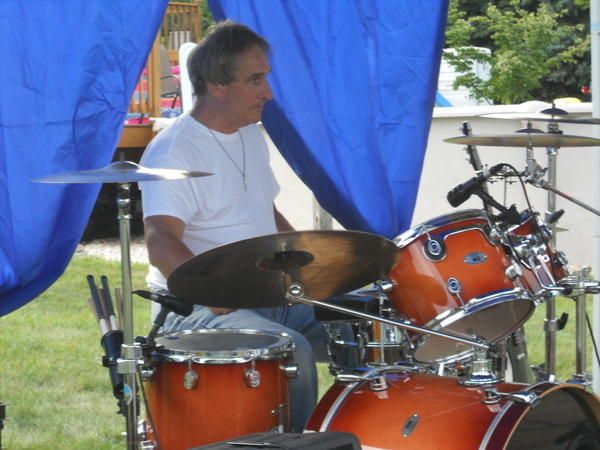 Seven Stone Family Members
Kenny Konick - An absolute true bluesman Kenny is a legendary guitarist to the New Jersey Band scene!  Over the years he played in many great lineups with many awesome musicians, always holding his own, bringing his tasty fills and great rhythm work to every song!  He is a founding member of Seven Stone and rocked the stages of over 600 shows during his time as a full time band member.  Although he retired from the band a few years ago, He still comes out from time to time and joins in the jam with his band brothers.  We love having him join us when he can and he always helps move the music to another level, thanks and special shout out to our big brother!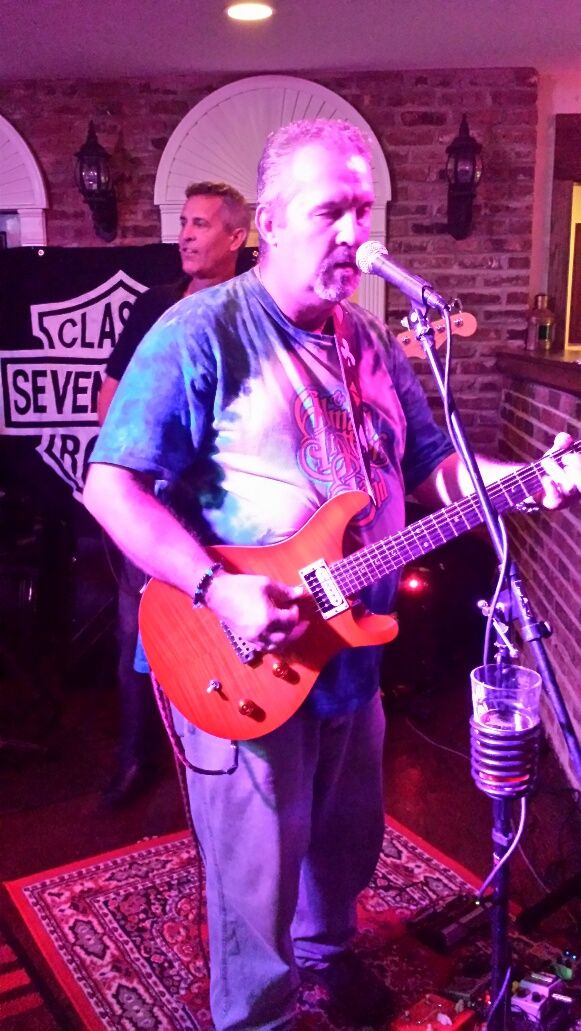 Nina Romita Gambetta - Nina and her sister Michelle have known the band just about longer than anyone, we met at a backyard party over 22 years ago, one of the very first gigs for a band that would soon become Seven Stone.  Sometime later Nina met Corky and the rest his history!  They are an awesome couple and a great example of team work!  Nina is an incredibly supportive wife to Corky and his musical goals, so much so that she has become a special featured vocalist in Seven Stone!  Nina has worked hard to develop her vocal chops showing off a style and character uniquely her own and continues to build an inventory of great classic songs!  Thanks and special shout out to Nina!